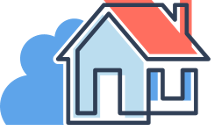 It's important that you know what's going on in your home when you're not around.  Don't worry, PC Doctors has you covered!  We can install cameras in just about every area in the home!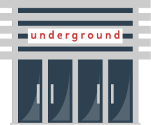 Businesses, we have a treat for you.  PC Doctors is not held to one particular manufacturer so you have more options when installing cameras for your business.  We can install IP or Analog cameras, affordable to high performance.  The sky is the limit!
We know it's hard to find reliable camera installation in the Wilkes-Barre, Scranton Areas. Rest assured that we are experienced and fast with all of out jobs. We promise that our services are the leaders of the Luzerne County Area.
What an Installation Looks Like…
PC Doctors Inc. is not out to get you.  We take pride in our reputation and work and would never want our clients to leave with any regrets.  Our prices are affordable and our guarantee will cover any problems that could reasonably be due to our mistake or a malfunctioning part.  If you have any questions please don't hesitate to call use first, (570) 824-4774