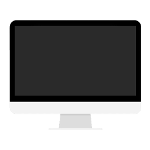 All-In-One computers are computers that harbor the display screen with the parts needed for a computer to function.  PC Doctors can disassemble and repair the components of these types of machines no matter what brand.  PC or Mac!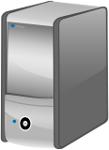 The majority of our repairs involve a desktop PC, also known as 'towers.'  All of the components in these computers are normally easily accessible and these repairs have the greatest success rate.  Please do not bring any cables or screens with your tower when you bring it into our store for repairs.
This repair is the most popular repair at our stores.  Viruses are easily preventable but not everyone knows how to prevent them and ends up getting infected.  We can remove 99% of viruses and spyware.  If you have an infection that we can't repair without harming the PC itself, we will call you before taking further action.
Staying protected takes regular maintenance and a little knowledge on how viruses work.  Upon picking up your PC, we will teach you the most effective ways to stay protected.  We also give you FREE cleaning software that you can use to maintain your PC so that you can keep your PC running quick.
Our professionals can come to your house, connect to your computer over the internet, or you could bring your computer into one of our 3 shops.
Our computer repair technicians work in a variety of settings, encompassing both the public and private sectors.  We specialize in fields such as data recovery, virus removal, and hardware diagnostics for both Windows and Apple.  We also provide additional services such as, password recovery, data back-up, E-mail & internet issues, gaming configuration, graphics upgrade,  memory upgrade, operating system installations, and software installations.  And, we always provide honest advice, free of charge.
Our Services in a Nut Shell
Blue Screens and System Crashes

Recover Lost and Deleted Files
Internet Connections and Problems

Printer or Scanner Problems